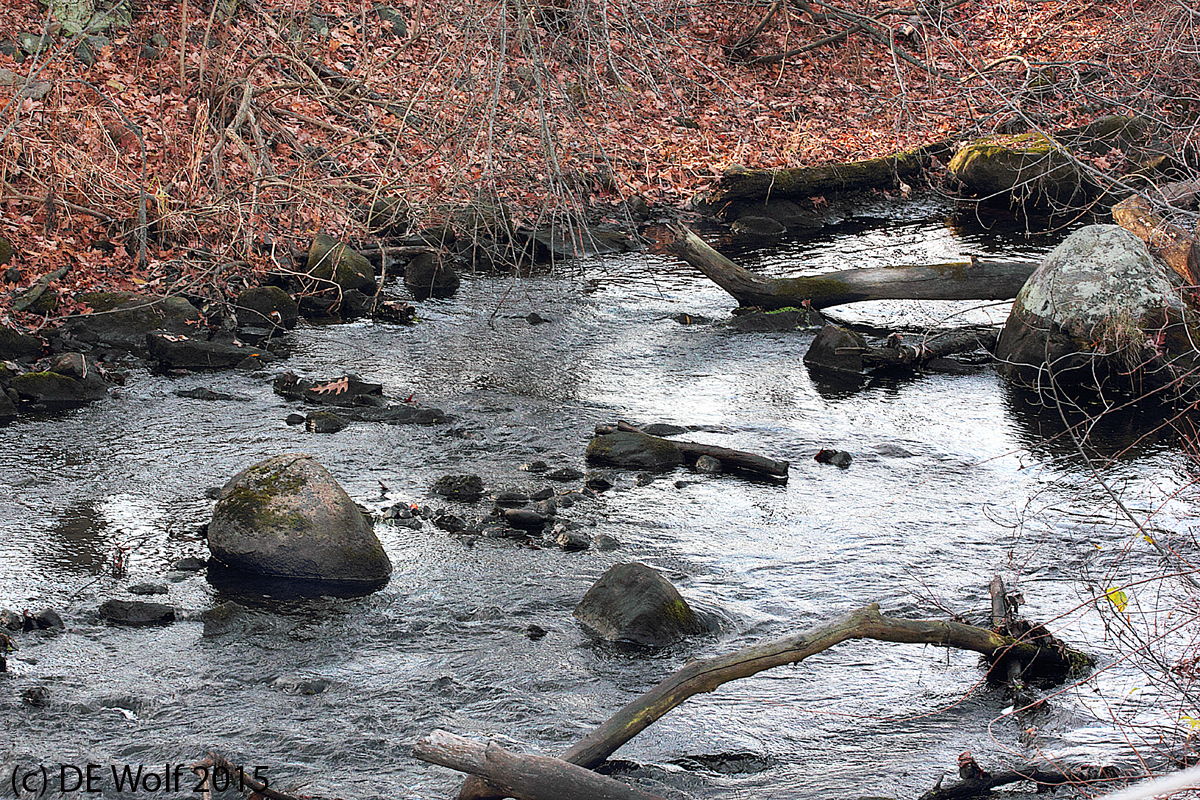 Figure 1 – Landham Brook behind Old Mill Village, Sudbury, MA, the day after Thanksgiving 2015. (c) DE Wolf 2015.
After I posted my black and white image of Landham Brook in Sudbury, Massachusetts yesterday, I worked up the image of Figure 1. This testifies to the conflict between color and black and white. Sometimes, maybe even more often than not, a little color however muted adds to the quality of an image. In this case the question for me was which medium best captured the mood of the day. I think in the end that I will settle on this one.
New England weather is defined by a multiplicity of seasons, which is why those who live here love it so much. We have the glorious color of early fall and that gives way to a desolate and moody late November that anticipates the first snow. There is a special bleakness to a leafless world accentuated by the muted orange browns of fallen leaves. I think that this image speaks to the temperament of the day after Thanksgiving 2015 and I believe that it captures the brook in a light which could easily have been taken on any late November day over the course of a hundred years or more. The name of the brook is barely remebered today. But its face is almost timeless. In a number of places, if you hold your head or camera just right, you can still feel the wilderness of the centuries ago. I spoke yesterday about the history of the place. In New England, old only by New World standards, history is everywhere.
Canon T2i with EF70-200mm f/4L USM lens at 94 mm, ISO 400, Aperture Priority AE Mode, 1/125th sec at f/9.0 with -1 exposure compensation.